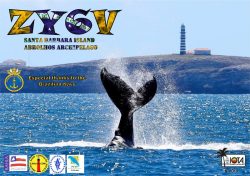 From November 14 to 19, 2018, ZY6V will be active from Abrolhos Archipelago in the state of Bahia in Brazil.
The operation is valid for iota sa-019, dib ba-01, dfb ba 014, wlota lh-0463, arlhs bra-001, pyff (brazilian flora & fauna) pyff-0001
cq zone – 11, itu zone – 13.
Grid Locator is HH02TH (lat 17'34'40's, long 38'24'57'w).
The team is: PY6HD, PY6RT, PY6AWU, PY6BA, PY1AX and PS8NF.
The operating frequencies will be: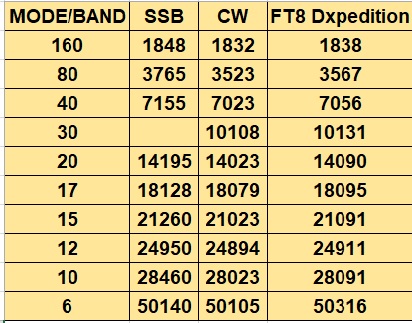 Qsl direct only via PY6HD.
Qsl direct = sae + 2 green stamps or 1 irc
Qsl via direct, lotw, oqrs clublog, please no e-qsl
Comments