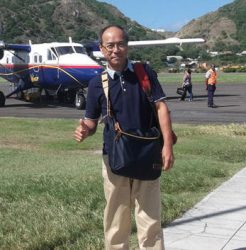 PZ5AA wiil be operated from September 20, 2014 to September 25, 2014 by Isao JH1ROJ/KG8XV.
All bands and all mode CW/SSB/RTTY.
Operation from PZ5RA Ramon's rental shack in Paramaribo.
All QSO will upload on End of Octorber , 2014
QSL cards, will be available four ways:
1. OQRS DIRECT (ClubLOG) : Open
(We pay 43c PayPal charge on every transaction)
2. OQRS BUREAU (ClubLOG) : Open
3. DIRECT MAIL WITH SASE/$$/NEW IRC(s)
4. QSL BUREAU via JA1HGY
But please, use only ONE of the ways to save us a lot of extra work.
Should you choose to QSL directly to JA1HGY via direct mail send your QSO
information (do not need QSL card) and SASE/$$/NEW IRC(s) to:
QSL ROUTE DIRECT:
Nao Mashita, JA1HGY
8-2-4-2A Akasaka, Minato-ku, Tokyo 107-0052, JAPAN
107-0052 東京都港区赤坂8-2-4-2A 間下 尚彦
Comments