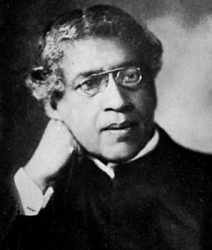 AU2JCB is a special event call-sign to commemorate the birth date (30 NOV) & to tell about the great INDIAN scientist Acharya JAGADISH CHANDRA BOSE. He is well known as the "Father of Wireless Communication". His demonstration in 1895 & 1897 predates all.
Web page http://www.qsl.net/vu2msy/JCBOSE.htm & http://au9jcb.angelfire.com for info about Aacharya J.C.BOSE & his work.Contact for more info VU2DSI at datta_anr@dataone.in
vu2dsi@gmail.com
The Details of operation—-
Period—-21 NOV 2014 to 09DEC 2014
Frequencies——- 10 M– 28545, 28510.21 M—21280, 21310, 21350. 20M—14220, 14250, 14310. 40 M—7040, 7150. 80 M — 3710.
IN FM MODE—– 6M –50800, 51500. 10 M—29700.
Preferably the operation will be on higher bands according to propagation conditions.
QSL— Direct to VU2DSI,"SURABHI" MEHERABAD. AHMEDNAGAR.414006. INDIA.
FOR DX STATIONS PLEASE SEND 2IRC's—–IF POSSIBLE— as many many DX stations are requesting QSL's.
Comments