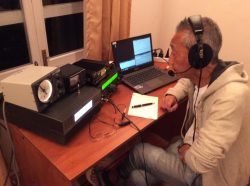 A5A will be activate again between Sep 29 to Oct 8, 2017
Zorro, JH1AJT will travel to Bhutan with Kasu, VR2KF and Champ, E21EIC. Main purpose of this trip is to support the launch of Paralympic Committee in Bhutan with Bhutan Olympic Committee (BOC).
 
Activity will be on 160 – 6m bands CW, SSB and RTTY.
QSL to JH1AJT; PO Box 8, Oiso, Naka-gun, KANAGAWA 259-0111, Japan.
OQRS will be available at ClubLog after his return to Japan.
Comments