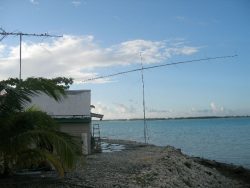 Message received from Colin Bradley, KH9/WA2YUN on Wake Island:
Attached are photos of my 6 meter station and 6M8GJ antenna.
I hope to move the station over to the beach house this week.
My current 5 element antenna at the house appears to be open on the antenna analyzer.
I will try and get a man lift truck today and go up and examine it.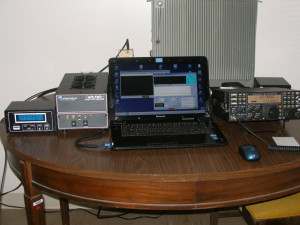 Comments