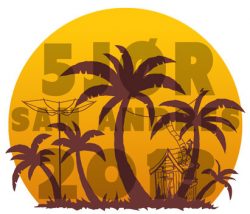 The operation will be on the air from the 1st to the 10th of November, 2013.
Team is composed of the following operators: EA5RM (Leader), EA2RY, EA7KW, F9IE, HK6F, RG8K, EA1SA, EA7AJR, F8ATS, HK3CW, IN3ZNR and RU1WM.
The activity will take place on all bands from 6 to 160 meters in SSB, CW and RTTY.
Callsign 5JØR. QSL via EA5RM.
More info on:  http://www.dxfriends.com/SanAndres2013
Tnx: PY2ZX via LU5FF. VHF-DX mail list.
Comments