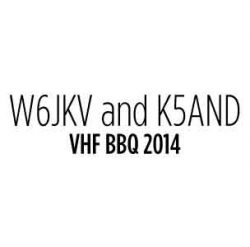 Our BBQ website is now live!
www.w6jkvk5andbbq.com
It has all the local hotel links, things to do in Austin link, women's event link, and map link showing Jimmy and Drew's home.
Some of the exhibitors have also provided links to their sites, with more to come.
You may do PayPal directly from the site, see who's registered and list your arrival time to coordinate with others for rides etc.
We're sure the site is not 'done', but we've gotten it up and flying and hope it will make things more enjoyable and easier for all.
Don't forget to make your hotel reservations soon, as the hotels are filling up.
73,
Dick and Jimmy
Comments