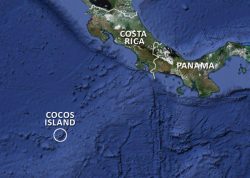 The operators for the 16-23 February  DXpedition  to  Cocos  Island (NA-012) [425DXN 1230] are Dom/3Z9DX, Dmitri/RA9USU, Przemek/SP8SIW and  Jorge/TI2HMJ. 
They  will be  active  as  TI9/3Z9DX  with  two stations  on 160-10  metres CW, SSB and RTTY.  There might  be also some  activity  on 6 metres. 
QSL via  3Z9DX (OQRS  for  direct and bureau  cards  on Club Log). 
Tnx 425 DX News
Comments