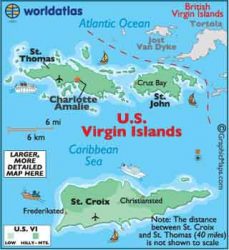 Bill NZ5N, Pete N8PR, John W4JAM and Mark WC3W will be active from St. Croix, Virgin Islands (NA-106) on 21-27 May, 2014.
They will use special callsign N4M on EME, Meteor Scatter and 2m tropo, and WP2/WC3W on HF and 6 metres.
QSL N4M via N8PR and LoTW, QSL WP2/WC3W via WC3W.
TNX The Daily DX / 425 DX NEWS
Comments