Gert ZS6AYU, last april, was in Katze Dam, Lesotho, as 7P8GF for a few days.
The propagation did not help, in full:
in those days the band seemed, in fact, dead and then preferred to make a bit of activity in HF. The 50097 was constantly monitored but without results.
Better luck next time: maybe in September, from Swaziland.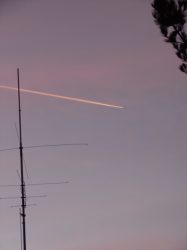 Tnx to Alex IZ5MOQ.
Comments